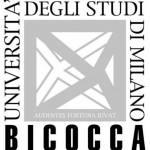 UNIVERSITY OF MILAN

COLLABORATION FOR INTERNSHIPS AND ORIENTATION
Arfotur, on behalf of the University Tourism Sciences of Milan Bicocca, has activated by June 2005 the Traineeships Office for the three year degree course, for the Master Degree in Tourism Economics, for the Bachelor of Science Tourism and local communities.
The office provides the following support services:
research of structures available to accommodate students (dispatch of information material, phone contact/e-mail/fax, implementation and updating of the database for companies in the sector (AdV, TO, Receptive, Restorative, Congress, Local Authorities and Sectoral, Consulting Society related to the tourism sector in Italy and abroad)
student orientation for the chosen structure through database access
in different situations (student residence, training useful for the development of the thesis topic, need for professional training at facilities with special features) identification of additional structures to enable the obtaining the credits for the student.
disclosure and information relating to availability by posting on the bulletin boards reserved for students of temporary demands/availabilities from the structures of the tourism sector.
Internships in our structure for students who want to orient themselves in the field of tourism research.